Briggs Fire
Ventura County

|

Started:

Nov 15, 2018
|

Last Updated:

Monday, November 19, 2018 4:14 PM
Burned For
4 days
Acres Burned
150
No new updates for this fire. 150 acres have burned, and the fire has been 100% contained. The cause is currently under investigation
---
I WANT TO KNOW
Do people near this fire need to evacuate?
Evacuation orders have not been issued.
Have any road closures been announced?
No nearby roads are closed at this time.
What is the air quality like near the fire?
Good
Air quality is acceptable; however, for some pollutants there may be a moderate health concern for a very small number of people who are unusually sensitive to air pollution.
Note: Air quality varies by location. To check the air quality in your neighborhood,
click here
.
---
On the scene
Are you near the Briggs Fire? Get updates from fire and rescue agencies, post photos, and videos and see up-to-the-minute coverage on Twitter with #BriggsFire
See more on Twitter
#HillFire was on one side of us (red circle), and now #BriggsFire is on the other side...
 –
@(((Avi Carmi)))
#briggsfire from the top of 7th street
 –
@james henry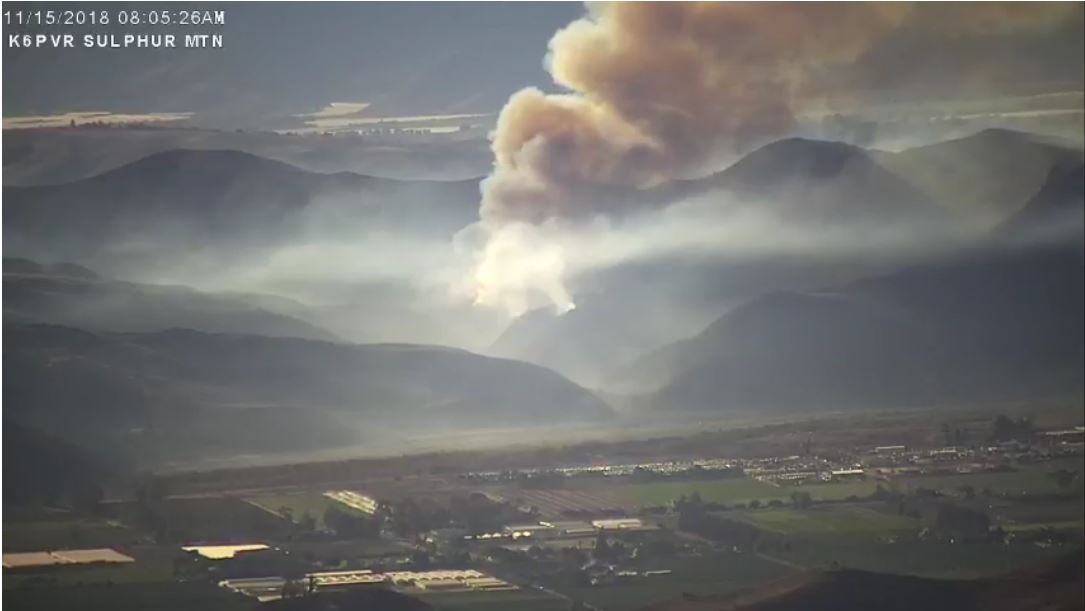 A great lesson in atmospheric stability this morning on the #BriggsFire https://t.co/FoVCnLL4yE
 –
@Chip Redmond
#BriggsFire is making an uphill run, the area where it's burning has nothing but orchards and farmland around it.
 –
@Anvilhead
#BriggsFire IS OVER!
 –
@Spyke
Additional Details
EVACUATIONS
n/a
SCHOOL CLOSURES
n/a
CAUSE
Unknown
INJURIES
n/a
STRUCTURES THREATENED
n/a
STRUCTURES DESTROYED
n/a
CONDITIONS
n/a
DATA SOURCE
ADMINISTRATIVE UNIT
Ventura County Fire Department
COOPERATING AGENCIES
n/a
PHONE NUMBERS
n/a