Bridge Creek Fire
Napa County

|

Started:

Aug 08, 2017
|

Last Updated:

Tuesday, January 23, 2018 3:35 PM
Acres Burned
3,711
The Bridge Creek Fire was ignited by lightning on the afternoon of August 8th, 2017, on the Colville Reservation of NE Washington. After Initial Attack on August 9th by the Mount Tolman Fire Center, the fire continued to grow. As Northwest Incident Management Team 6 transitioned into management of the fire beginning at 6 PM on August 11th, the fire now currently stands at 3709 acres. Efforts were being made to stop it by direct attack on the south side in order to protect Bridge Creek Road, an important transportation route to the tribal community. Due to rock cliffs in the fire area and subsequent concern for firefighter safety. As conditions have changed we have switched to direct tactics on the fire. As of August 25, NW team6 transitioned with NW IMT 11. NW Team11, Incident Commander Nathan Rabe, assumed command at 1800 that same evening. NW Team 11 has since assumed command of the incident and management of the fire suppression efforts.
---
I WANT TO KNOW
Do people near this fire need to evacuate?
Have any road closures been announced?
---
On the scene
Are you near the Bridge Creek Fire? Get updates from fire and rescue agencies, post photos, and videos and see up-to-the-minute coverage on Twitter with #CreekFire
See more on Twitter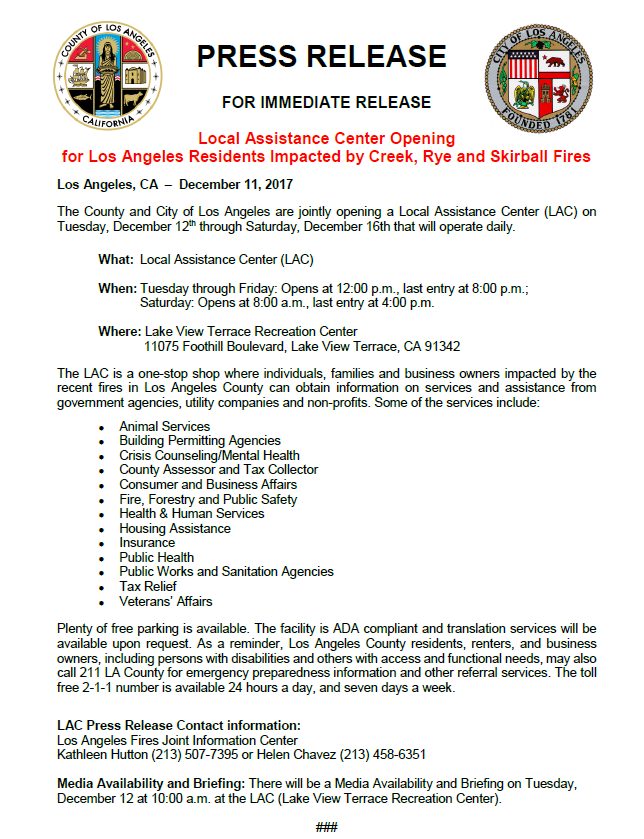 More information about the Local Assistance Center can be found in the image below. #CreekFire #LAFires
 –
@Rep. Tony Cárdenas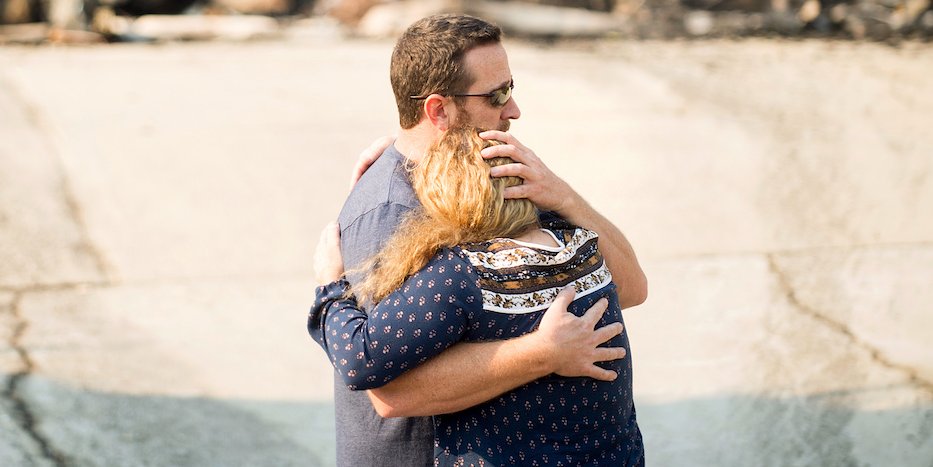 Here's how to help victims of the California fires #ThomasFire #CreekFire #SkirballFire https://t.co/r9uY705Zmq
 –
@myPRwire
My #gencoupe is feeling much better after Burbank Auto Detail removed its frosting-like coating of #CreekFire ash.
 –
@Kara Hansen
Additional Details
EVACUATIONS
Evacuations for the Campbell Creek and Campbell Flat area have been lifted as of 8:00 a.m. this morning.
ROAD CLOSURES
Road closures for Dry Creek Road, in the area of the fire, have been lifted as of 8:00 a.m. this morning.
SCHOOL CLOSURES
n/a
CAUSE
Lightning
INJURIES
n/a
STRUCTURES THREATENED
n/a
STRUCTURES DESTROYED
n/a
CONDITIONS
n/a
DATA SOURCE
ADMINISTRATIVE UNIT
CAL FIRE Sonoma-Lake-Napa Unit
COOPERATING AGENCIES
n/a
PHONE NUMBERS
Josie Williams, Kathy Moses
509-634-7332