Delta Fire
Shasta County

|

Started:

Sep 05, 2018
|

Last Updated:

Sunday, October 07, 2018 1:37 PM
Burning For
319 days
Acres Burned
63,311
Work on suppression repair is still continuing on the Delta Fire. We are down to 53 miles to go so we are almost there. Work will continue for a few more days until stage 1 repair is finished. The Forest Closer Order (order number 14-18-19) is still in place. For specific recreation information contact the Weaverville Ranger Station (530) 623-2121, the Shasta Lake Ranger District (530) 275-1587, or the Mt. Shasta Ranger Station (530) 926-4511 for specific information.A warming trend is expected over the next few days with warm temperatures and very dry air and an off-shore wind. This will likely result in more smoke being visible from still smoldering pockets of heavy fuels (logs, stump holes, etc.). Crews are continuing to patrol the fires perimeter to insure there is no threat to the fire lines.
---
I WANT TO KNOW
Do people near this fire need to evacuate?
Evacuation orders have not been issued.
Have any road closures been announced?
No nearby roads are closed at this time.
What is the air quality like near the fire?
Good
Air quality is acceptable; however, for some pollutants there may be a moderate health concern for a very small number of people who are unusually sensitive to air pollution.
Note: Air quality varies by location. To check the air quality in your neighborhood,
click here
.
---
On the scene
Are you near the Delta Fire? Get updates from fire and rescue agencies, post photos, and videos and see up-to-the-minute coverage on Twitter with #DeltaFire
See more on Twitter
#DeltaFire this looks to be the general area. The map view is the same as the CalTrans camera.
 –
@Dave Toussaint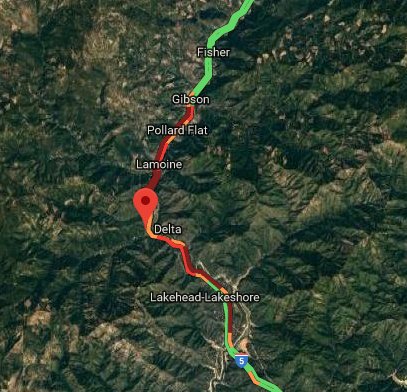 NB and SB I-5 backed up for miles due to #DeltaFire complete closure.
 –
@Brent B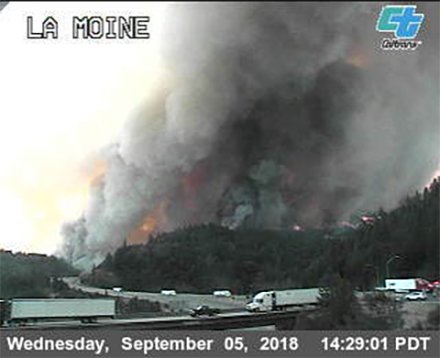 #DeltaFire unknown acreage, obviously rapid rate of spread. Almost no scanner traffic.
 –
@Dave Toussaint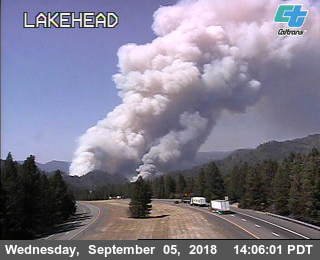 #DeltaFire it's growing quickly.
 –
@Dave Toussaint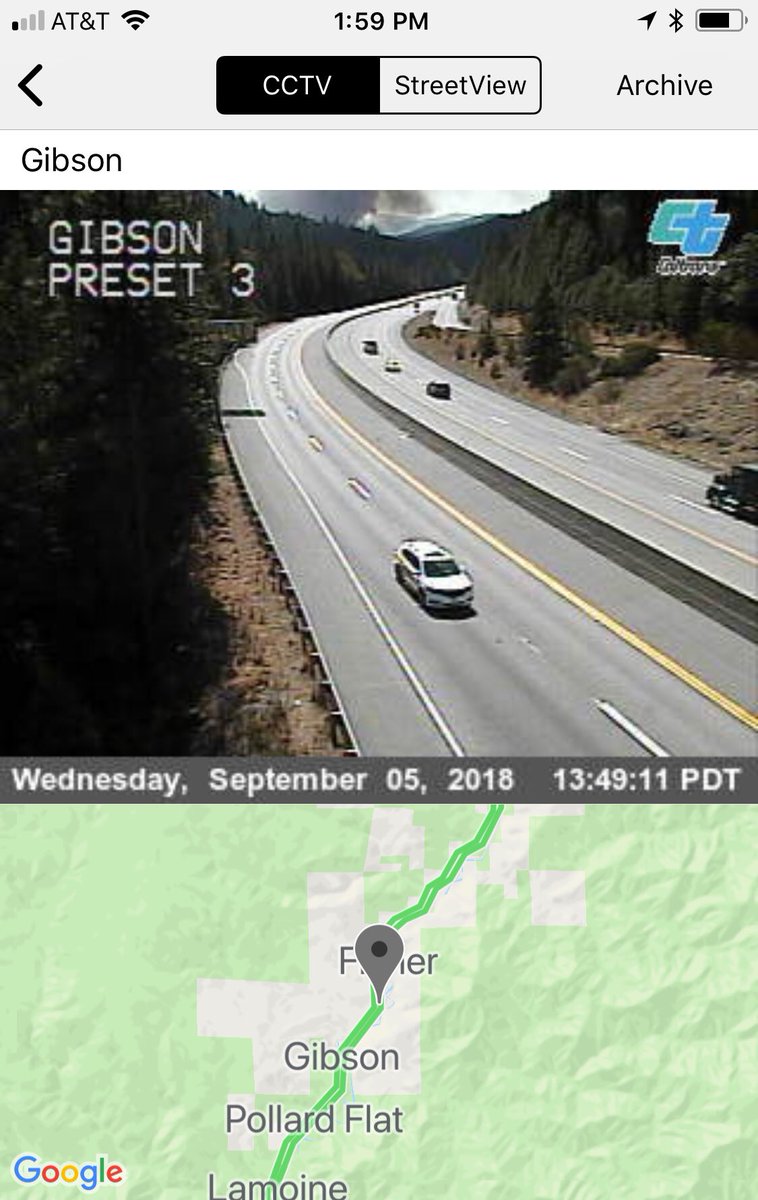 #DeltaFire #cafire Vollmers and I5- Delta Rd Shasta County
 –
@Mobones
Additional Details
EVACUATIONS
n/a
SCHOOL CLOSURES
n/a
CAUSE
Human
INJURIES
n/a
STRUCTURES THREATENED
n/a
STRUCTURES DESTROYED
n/a
CONDITIONS
n/a
DATA SOURCE
ADMINISTRATIVE UNIT
USFS Shasta-Trinity National Forest
COOPERATING AGENCIES
n/a
PHONE NUMBERS
Fire information
530-498-0953
Delta Fire Information
530-498-0953