Georges Fire
Inyo County

|

Started:

Jul 08, 2018
|

Last Updated:

Tuesday, July 17, 2018 8:32 PM
Burning For
12 days
Acres Burned
2,883
The Georges Fire is a lightning-caused fire that started on July 8 north of Lone Pine, west of Manzanar National Historic Site, and south of Bairs Creek.The fire was actively suppressed along the Owens Valley to protect life and property such as Whitney Portal, Lone Pine, and Manzanar National Historic Site. Due to fire activity, the Whitney Portal area was evacuated and closed for two days. No structures have been destroyed. Monsoonal moisture helped slowed the fire's growth.While these areas in the valley floor are now safely contained, much of the western fireline of the Georges Fire is in steep, inaccessible terrain as the fire burned into the mountains of the Eastern Sierra. Firefighters cannot access this flank of the fire. As such, firefighters are using a confinement strategy in this area. There may be continued fire activity as fuels dry out and fire activity picks up. The fire will eventually "rock out" as the fire reaches the granite cliffs and the absence of fuel.You may notice smoke as your drive between Lone Pine and Independence or as you head to local trailheads. Please DO NOT REPORT this fire. There is currently no threat to life or property. For additional information see Facebook and Twitter
---
I WANT TO KNOW
Do people near this fire need to evacuate?
Have any road closures been announced?
What is the air quality like near the fire?
Good
Air quality is acceptable; however, for some pollutants there may be a moderate health concern for a very small number of people who are unusually sensitive to air pollution.
Note: Air quality varies by location. To check the air quality in your neighborhood,
click here
.
---
On the scene
Are you near the Georges Fire ? Get updates from fire and rescue agencies, post photos, and videos and see up-to-the-minute coverage on Twitter with #GeorgesFire
See more on Twitter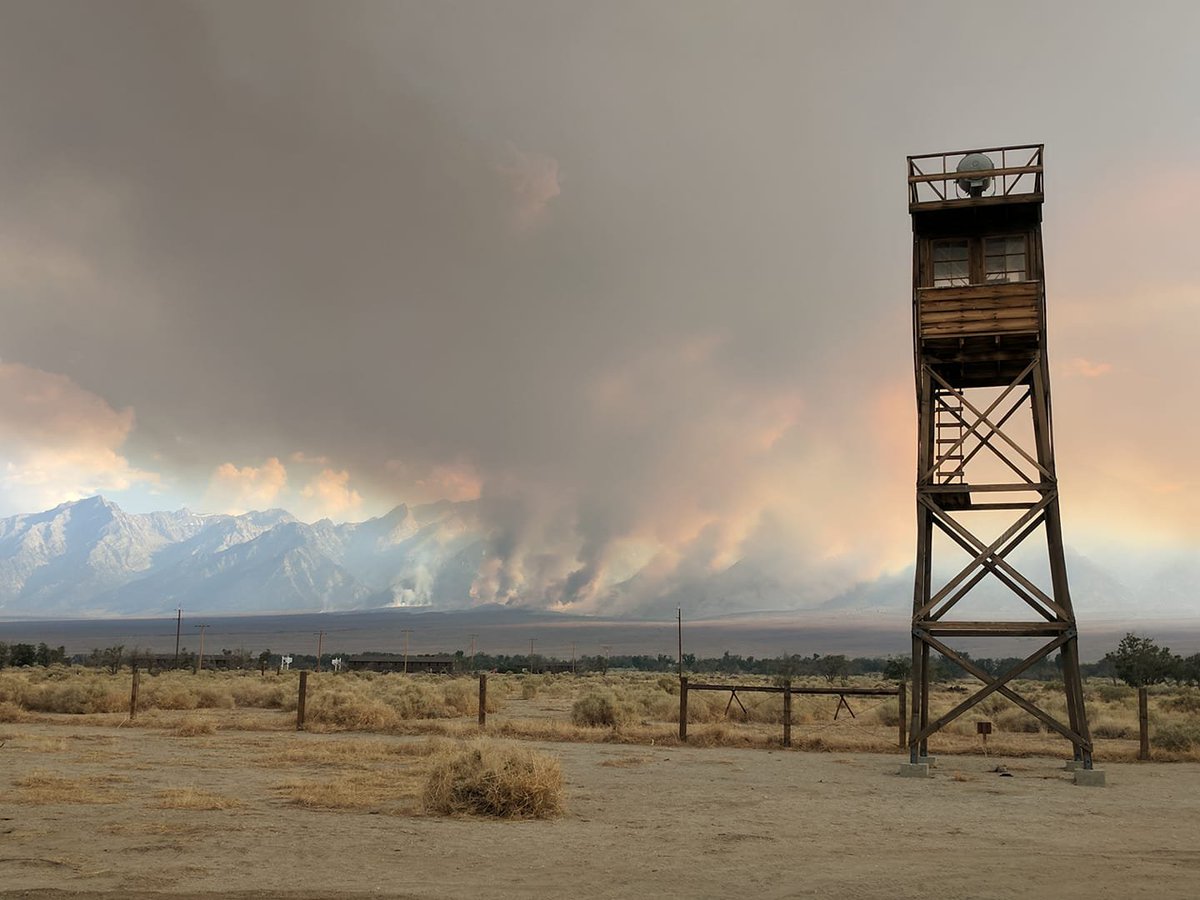 #GeorgesFire Wind shift, it's turned west and north again. Photo by Bill McBlaine.
 –
@Dave Toussaint
#GeorgesFire #GeorgeFire A couple of fire helicopters going back and forth along drainage line for Hogback Creek?
 –
@AI6YR - Ham Radio
#GeorgeFire #GeorgesFire Here's air attack path over the fire as of 7/8/2018 5:20pm
 –
@AI6YR - Ham Radio

#GeorgesFire AA410 did a perimeter flight after they came in.
 –
@Dave Toussaint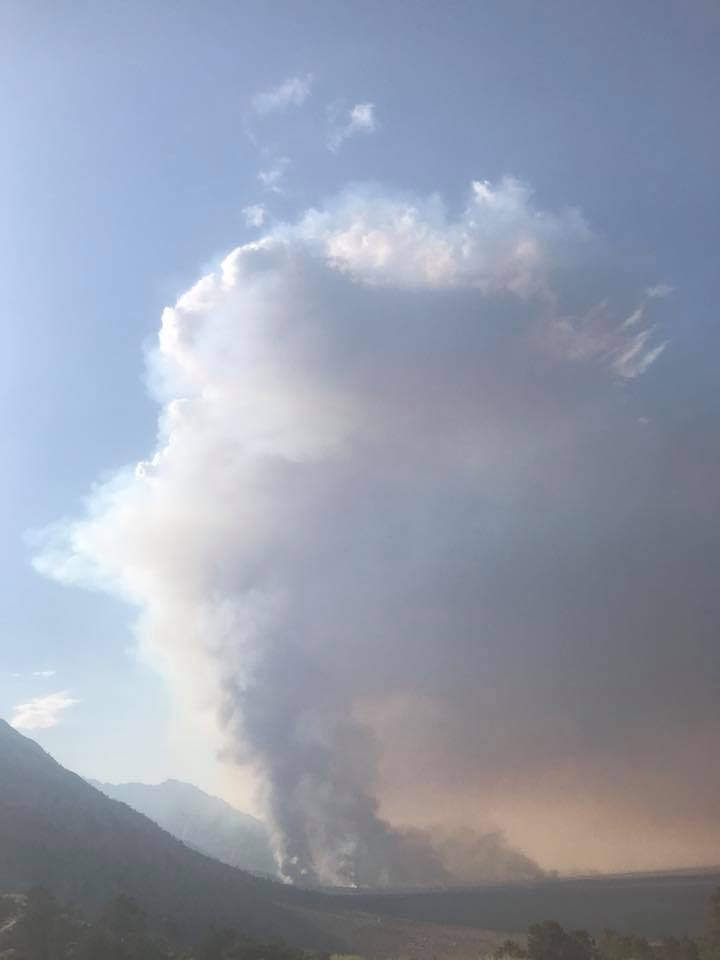 #GeorgesFire Photo by Tyler Sutton
 –
@Dave Toussaint
Additional Details
EVACUATIONS
Evacuations lifted for the Whitney Portal area, including campgrounds, residents, and the Whitney Portal Store. The Whitney Portal Road was opened under the authority of the Inyo County Sheriff. The area was closed for the public's safety due to the fire. The Eastern Sierra Visitor Center and the Wilderness Permit Office have returned to normal business hours.
ROAD CLOSURES
Some closures still exist in the fire area. Please avoid the fire area for your safety and for our firefighters' safety.
SCHOOL CLOSURES
n/a
CAUSE
Lightning
INJURIES
n/a
STRUCTURES THREATENED
n/a
STRUCTURES DESTROYED
n/a
CONDITIONS
n/a
DATA SOURCE
ADMINISTRATIVE UNIT
Inyo National Forest Service
COOPERATING AGENCIES
n/a
PHONE NUMBERS
Deb Schweizer
760-873-2427