Valley Fire
San Bernardino County

|

Started:

Jul 06, 2018
|

Last Updated:

Thursday, July 12, 2018 7:51 PM
Burning For
14 days
Acres Burned
1,348
This will be the last update unless incident conditions change significantly.SAN BERNARDINO, California, July 16, 2018 – Management of the Valley Fire has transferred from a Type 2 incident management team to the San Bernardino National Forest, Front Country Ranger District. The Valley Fire began on July 6th, causing road closures and evacuation orders in the Forest Falls area. Currently the fire remains 1,348 acres with 29% containment. Ten days after it started, management of the Valley Fire has returned to the San Bernardino National Forest. More than 120 fire personnel remain assigned to the fire to patrol and extinguish hot spots along the fire lines, with 4 hand crews, 4 engines, 3 helicopters, 2 water tenders, and support personnel assigned. These resources are available to respond to new incidents upon request. Expect to see smoke from the fire in the upcoming days, possibly weeks, as heavy fuels continue to burning within the fire interior. Smoke may be visible to residents of local communities and to motorists along Highway 38. National Weather Service forecasts indicate the possibility of thunderstorms generating periods of heavy precipitation in the fire area through Thursday. Should thunderstorms occur over the fire area, an increased risk of flooding and debris flows may resulting in the closure of affected roads. Travelers are urged to use caution, be alert, and be patient. For more information, follow us on Facebook at https://www.facebook.com/SanBernardinoNF or Twitter at: https://twitter.com/SanBernardinoNF Available PDF's: Current Fire Situation MapValley Fire Evening Update July 15, 2018San Gorgonio Wilderness Closure OrderSan Gorgonio Wilderness Closure Map
---
I WANT TO KNOW
Do people near this fire need to evacuate?
Have any road closures been announced?
---
On the scene
Are you near the Valley Fire? Get updates from fire and rescue agencies, post photos, and videos and see up-to-the-minute coverage on Twitter with #ValleyFire
See more on Twitter
Update: Webcam of the #ValleyFire courtesy of SoCal Mountains. #Breaking
 –
@Bernie Deyo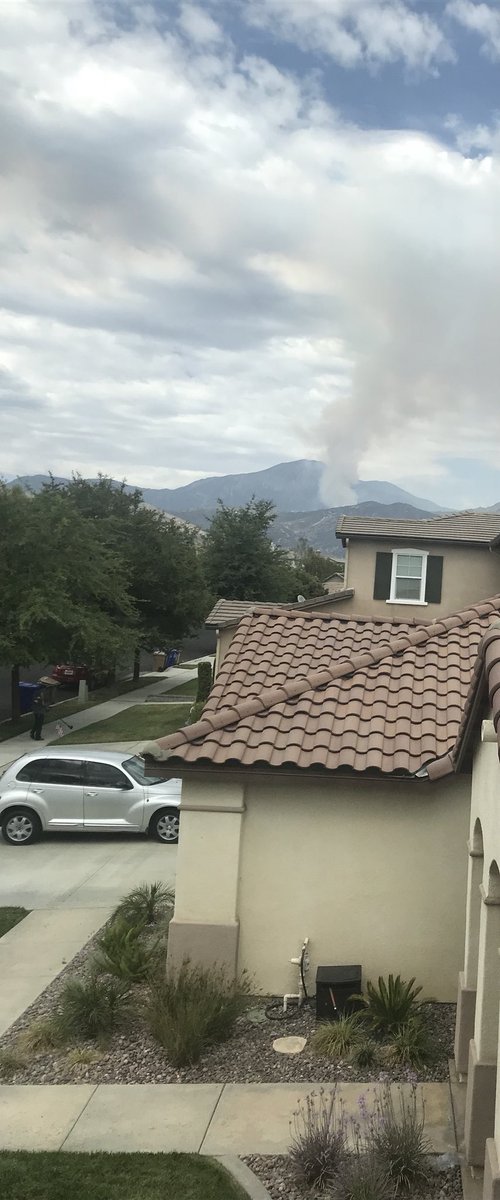 #valleyfire near Forest Falls ... from Yucaipa
 –
@Juan Garrido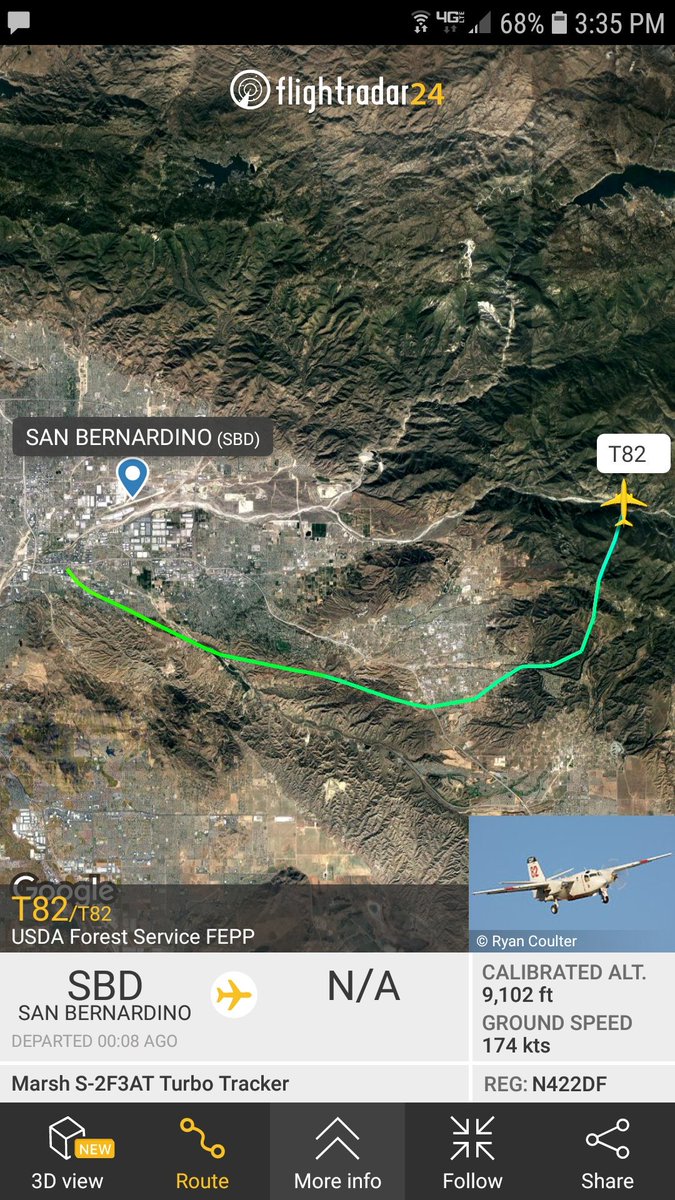 S2 tanker 82 inbound to #ValleyFire
 –
@Inland K9 SAR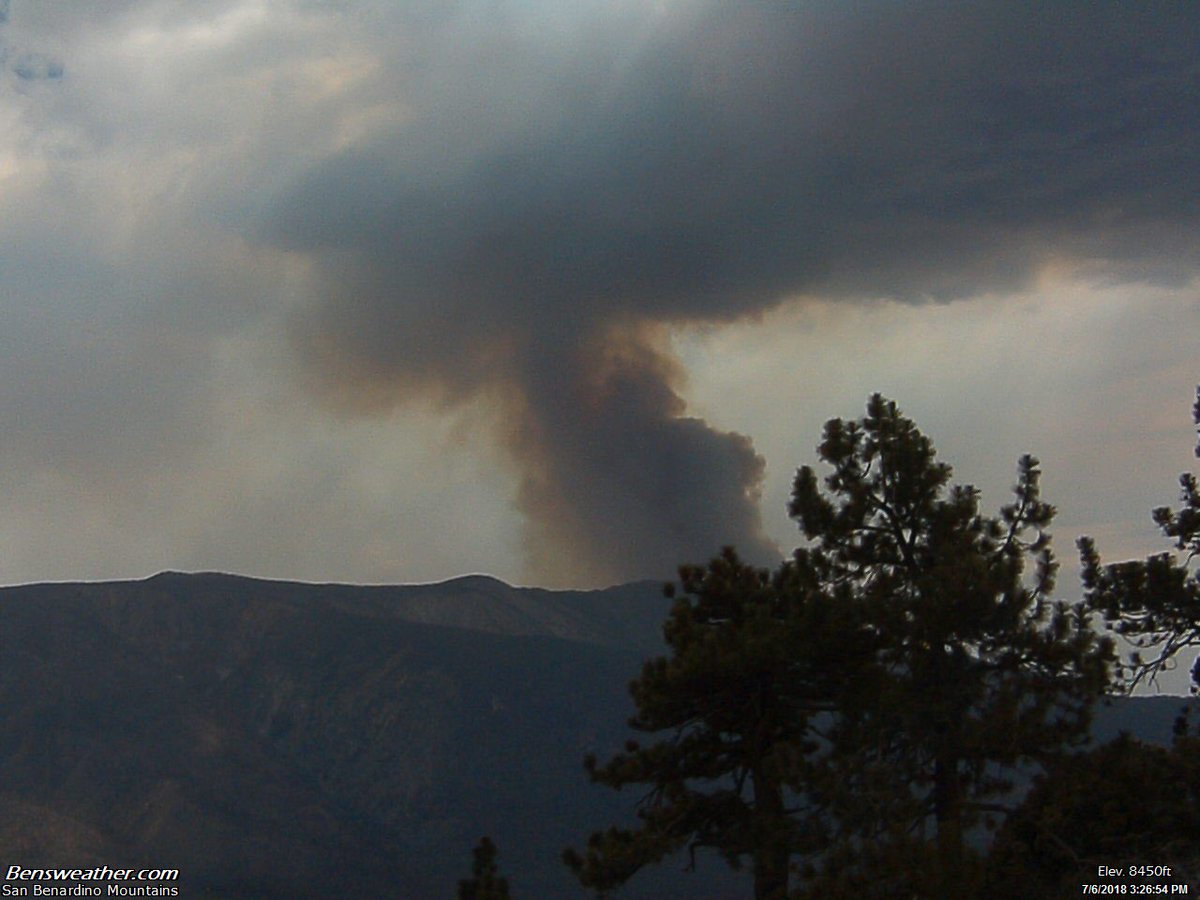 #ValleyFire Forest Falls: Live look of the fire via @bensweather, still black smoke showing
 –
@RVC Fires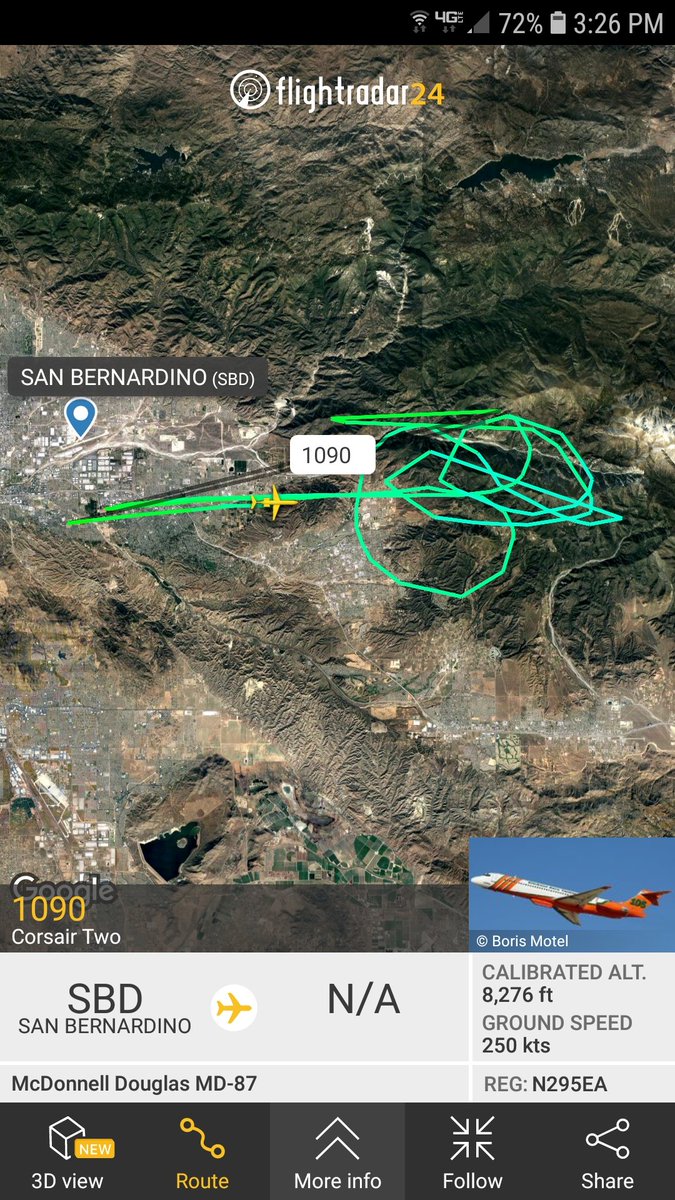 An MD87 tanker is working the #ValleyFire out of #SBD as well
 –
@Inland K9 SAR
Additional Details
EVACUATIONS
A full list of closed trails and recreation sites is available at the San Bernardino National Forest website. Incident Information Line: (909)383-5688
ROAD CLOSURES
Along Hwy 38 only residents with ID are allowed through to the Mountain Home Village, Forest Falls, and Angelus Oaks communities. Angelus Oaks will be allowed to travel through the Hwy 38 closure with a pilot car escort starting at 7:00 AM Tuesday. No public access between the Valley of the Falls turnout and Angelus Oaks on Highway 38 due to continued fire activity. Highway 38 from Lake Williams Boulevard to Sugar Pines Circle south of Angelus Oaks is open to residents and campers. Public campgrounds and organizational camps are open, including the Barton Flats area. Highway 38 from the Big Bear side (330/18/38) is the only access to Angelus Oaks and Barton Flats for the general public.
SCHOOL CLOSURES
n/a
CAUSE
Under Investigation
INJURIES
n/a
STRUCTURES THREATENED
n/a
STRUCTURES DESTROYED
n/a
CONDITIONS
n/a
DATA SOURCE
ADMINISTRATIVE UNIT
San Bernardino National Forest
COOPERATING AGENCIES
BLM, NPS, California Highway Patrol, California Office of Emergency Services, San Bernardino County Office of Emergency Service, CALFIRE, CALTRANS, San Bernardino County Animal Control, American Red Cross, So California Edison
PHONE NUMBERS
Fire Information Call Center
909-383-5688
Information Line
(909) 383-5688